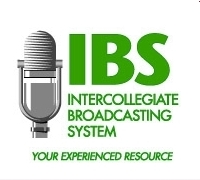 The Intercollegiate Broadcasting System has been something near and dear to the Simmons College Radio for year. From hosting the conference in its yearly east coast visits to taking home numerous awards in its New York conference.
We are always looking for more categories for our DJs to enter their highlights of the year. If you are interested in submitting, take a look at the list of awards and email us at [email protected]
To listen to past submissions please visit our soundcloud.
2020 Nominations: Simmons Radio: The Shark was honored to be nominated for SIX Intercollegiate Broadcasting System Media Awards this year! We are up for:
Best Station Logo– Designed by Kelly O'Hanlon '18
Best Documentary: "Defining Time"- Lennon Sherburne '22
Best Spot News Coverage: "Breaking Spring Courses Online"- Sarah Carlon '21
Best Podcast: "Food Insecurity on Campus" Episode 1 & 2- Molly Jean Henebury '20
Best Podcast: "Welcome Home" -Abby Vervaeke '21, Sarah Carlon '21, Iz Indelicato '21, Katie Cole '22
We have already won Best Streaming-Only Station (Under 10,000 Students) which means we are automatically entered to win Best Station! We could not be more proud of our Sharks.