Creative Commons is a licensing organization that works towards expanding access to creative resources by enabling lawful collaboration. It is a standard way for creators to give other creators permission to use their work, sometimes under restricted circumstances.

Creative Commons music can be used for background music and sound effects can be used to bring life to your audio projects. Learn about the different types of Creative Commons licenses below.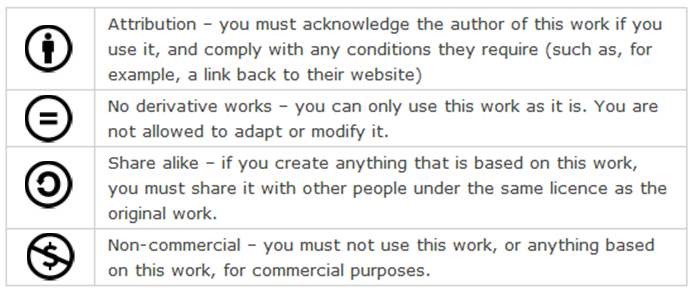 Finally, read this Hootsuite article to find Creative Commons resources for audio to use on your next project!